Beware emails claiming you are due a tax refund and asking for your bank details.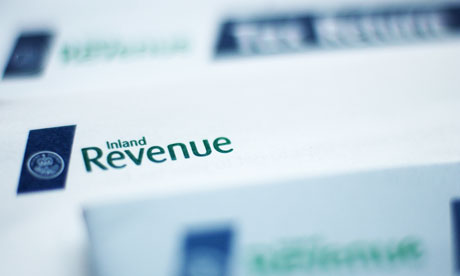 Taxpayers are being warned to look out for scam emails claiming to be sent by HM Revenue & Customs, after almost 80,000 phishing messages about
tax
rebates were reported in 2012.
The emails state that
HMRC
has reviewed the recipient's tax return and found that they are in line for a rebate, then asks for personal details, including credit card or banking details, in order to make the refund.
However, HMRC will never
email
a taxpayer about a rebate, and posts out payment orders to those who are owed money. The Revenue lists examples of fake emails
on its website
, which consumers can check.
In 2012, HMRC took action to close down 522 illegal sites that had been sending out the messages, hosted in a number of countries including the US, Russia and Japan, as well as central and eastern Europe.
There was an increase in phishing emails after the HMRC deadline for self-assessment tax returns on January 31, 2012.
Gareth Lloyd, head of digital security for HMRC, urged customers to send on emails to
phishing@hmrc.gsi.gov.uk
so it could investigate them.
"HMRC do everything we can to ensure customers are safe online and we are working closely with other law enforcement agencies to target the criminals behind this serious
crime
," he said.
HMRC said anyone who had answered one of these emails should forward it and disclosed details to
security.custcon@hmrc.gsi.gov.uk
.
Source:
http://www.guardian.co.uk/money/2013/feb/19/revenue-scam-emails-tax-refund
These posts are for informational use only to educate people about their
online income taxes
and the financial world around them. If you found this helpful, share the original article or this one, and help spread the word! With tax season rapidly approaching let us get you the best
income tax return
you can possibly have by
e-filing
! Leave us a comment if you want to share your opinion.